How can I write farsi text using Behnevis?
Behnevis converts farsi text written with latin letters to farsi. This is commonly known as latin to farsi transliteration:

1) Most farsi letters can be written using their natural latin letter, for example you an use b for letter ب or g for letter گ.
2) To write the rest of farsi words, like ث in تثبیت or ظ in ظاهر first write the word as usual with latin letters, like tasbit or zaaher then click on the converted farsi word. A window will open and you can correct all letters in the word. Your correction will remain in Behnevis memory from that moment.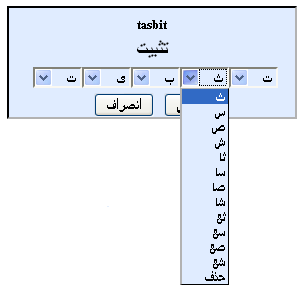 3) You may also use the following table to quickly write some letters:
aa

الف

ع

ط

ظ

q, gh

ق

غ

خ

ch

zh

ص

و

eye

مثل دادهٔ

dadeye

و همهٔ

hameye

هٔ

e'

ئٔ
4) It is recommended to write Pishvands and Pasvands separately. For example نماینده‌ها = namayande ha and بی‌غرض = bi gharaz. Most
5) To write two=parts words use - in between. For example, علی‌نژاد  = ali-nezhaad، نو‌آوری = no-aavari, فوق‌العاده = fogh-alaadeh.
6) To wrote latin words in farsi text place / or \ before of them. For example to write Book write /Book or\Book. Internet and email addresses (For example, www.google.com or [email protected]) are detected automatically and you do not need to place / or \ before them.